Scroll Down To See All Of The Important News!

October News
Staying The Course

It's that time of year when the new school routine is settling in and the joys of Fall weather, apple cider, hayrides, and other Fall activities take place. I love Fall, can you tell?
Last month I talked about how routines are so important to form great habits.
Now that you are getting your new routines in place, one of the opportunities we have as parents is to foster the character of diligence in our children. I believe it is one of the most important character qualities we can have in life. It is the one thing necessary for success in any endeavor.
The actual definition of diligence is the steady, earnest, and energetic effort; persevering application. Keep going, never give up! We all need to remember how important this is when things get tough in life.
What better way to learn this than with music? Taking music lessons is not always a walk in the park. It takes work. Some kiddos don't like it when they get to a place where something takes work. They need to practice and that takes work. Something feels hard and it is not that fun to repeat a musical passage for what seems like a million times in a row. We need to encourage them to be diligent with their music learning as well as with everything else in their life that is worthwhile. In music, they will see the fruit of their hard work when they can finally play that great guitar riff and amaze their friends. Or, they play an amazing piece on the piano at the next recital. They can enjoy that feeling of accomplishment and of their growing abilities. They get a taste for success and realize they like it! They also learn that diligence can be applied to everything in their life that may seem hard but has a great reward in it. They learn that they can do the hard things and do them well.
Remember this when you face a child struggling with frustration with the hard things. Teach them to be diligent, persevere through the hard things and they will grow to be able to accomplish great things!
Happy Fall!



Dawn Elmer
Academy Director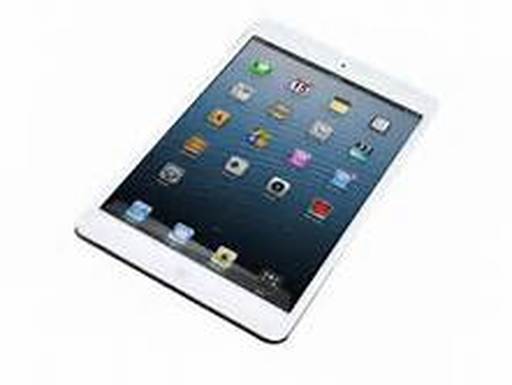 Win an Apple IPad!

The new referral contest is on! You could win an Apple IPad by referring a friend to the Academy. Each time you refer a friend to the Academy, you will receive $50 cash. Plus you will be entered to win an Apple IPad! Please tell your friends and family how much you love your lessons because we would love to have more wonderful students like you!

Photo Day!

We will be having a FREE photo day where students can have portraits made with their instruments. Look for the sign up sheet in the studio. This will be on Saturday, October 14th, from 2:00-5:00. Time slots will be in 10 minute slots.Students will receive digital files of the pictures.

Costume Contest


This is the month for fun costumes! Wear your costume on your lesson day from October 24th through the 31st and you will be entered in our $50 movie gift card giveaway! No scary costumes of course. We don't want to scare the teachers!


Important Dates


Make Ups With Dawn
Saturday, October 14th
Harp 12:30

Saturday, October 28th
Violin 12:30 pm
Piano 1:30 pm

Make Ups With Emily
Saturday, October 21st
Violin 10:00 am
Piano 11:00 am

Piano Make Ups with Pam
Saturday, October 21st
10:00 am

Piano Make Ups With Adrienne
Saturday, October 7th
11:00 am

Violin Make Ups With Mo
Saturday, October 28th
10:00 am

Guitar Make Ups With Mo
Saturday, October 28th
11:00 am

Drum Make Ups with Tyler B.
Saturday, October 28th
11:00 am

Guitar Make Ups With Abe
Tuesday, October 24th
6:30 pm

Piano Make Ups with Presley
Saturday, October 14th
10:00 am

Piano Make Ups with Betsy
Saturday, October 7th
10:00 am

Cello Make Ups with Alexys
Saturday, October 14th
10:00 am

Guitar Make Ups with Tyler C.
Saturday, October 7th
9:30 am

Voice Make Ups with Anthony
Saturday, October 7th
11:00 am

Picture Day
Saturday, October 14th
At the Academy
2:00-5:00 pm

Thanksgiving Break
Closed
Tuesday November 21st through
Sunday November 26th

Christmas Recitals
Friday, December 22nd
3:30 pm
Saturday, December 23rd
11:00
1:00
3:30


Melody Contest
The Coeur d'Alene Symphony is having a melody contest! This is a contest open to all school age children up to sixth grade in the Coeur d'Alene School District. All you have to do is write down a simple melody. 5 students will be chose to have their melodies arranged for the Coeur d'Alene Symphony to perform at their concerts. Ask your teacher for details!

Saturday Lessons


We are now offering Saturday lessons for guitar and drums. If you would like a Saturday lesson time, please call us at 208-818-8289 to set it up.


$50 Referral Gift!


Thank you McCall and the Willey family for referring a student to the academy. They received a $50 bill and are entered into our upcoming drawing. Are you ready to win the next giveaway? We are giving away anew IPad! Simply refer someone who signs up and you will be entered to win! You can also pick up some referral cards to give away to all your friends! Just go to the front desk and pick a few up. Go out and share!


Welcome New Students!


New Students for September:

Connor B.
April B.
Oliver B.
Sebastian B.
Philomena B.
Davin C.
Franchesca C.
Corban C.
Amoriah F.
Jersey H.
Simon H.
Zoe H.
Chloe J.
Gerard J.
Emmerson J.
Shannon L.
Bella M.
Delayna M.
Arial M.
Avyn N.
Danika R.
Rilee W.
Oliver W.
Eliot W.
Harmony W.

Make Up Classes


How do Make Up Classes work? If you miss a lesson, you can sign up for a FREE make up class! We have them every month for every instrument. All you have to do is sign up at the front desk in our Make Up Class binder. They are scheduled out in advance. Sign up for as many as you want!


Student Of The Month


Abigail Ford


We are pleased to announce our October Post Falls Music Academy student of the month! Abigail is 6 and a 1/2 years old and has been playing violin for 18 months now. She is a second grader and is home schooled. Her favorite piece is Boil 'Em Cabbage Down, a fun fiddle tune. Her favorite color is pink and she loves to eat cake and pancakes! She also has started to learn the piano. When she is not practicing her music, she loves to study rocks and minerals. Her teacher Miss Emily says: "Abigail is a joy to teach because of her cheerful attitude and her willingness to work hard on learning new things! Abigail practices diligently at home, and she is improving so much in her violin skills!" Congratulations Abigail for your hard work and awesome attitude!


Musical Ladder Winners!


We have a lot of smiling students here! Post Falls Music Academy is the only music school in the Inland Northwest area that gives their students the opportunity to earn special color wristband bracelets, (kids and teens love them!) trophies AND certificates for passing musical tests with the Musical Ladder System®.


Pet of the Month


Hildegard Elmer
Hilde is a one year old yellow lab. She loves to take walks and eat everything in the house.
Do you have a cute pet? Your pet could be pet of the month. Just email your pet's picture with a short bio to info@postfallsmusicacademy.com. Winners get a $5 gift card to Petco!