Scroll Down To See All Of The Important News!
December News
Music is a gift!
December is here and it is time for the spirit of giving!

Music makes a wonderful gift for your friends and loved ones.
Did you know that you can buy Gift Certificates that are good for lessons? Yes, we do offer them!

Here are the top 5 reasons to buy music Gift Certificates:

1. Music gets your family off of their electronic devices. We all could probably cut down our use of social media, YouTube, Netflix, Candy Crush , etc. You know who I'm talking about! What better way than learning an instrument? It is the only activity that engages the ENTIRE brain! Too much screen time rewires the brain to be a responder instead of an active thinker. Music can help reverse that and train the brain to use every part!

2. Music lasts an entire lifetime. Learning an instrument can give joy and satisfaction your whole life. Most people will not continue to enjoy soccer, martial arts, or other sports well into old age, let alone after reaching adulthood. However, music is very different and not as strenuous on the body. Most people can continue playing their instruments well into 80's, 90's, and even 100! It is also something that brings great joy as people are connected emotionally to the music they know and love throughout their lifetime.

3. Music can be an activity the whole family enjoys together, bringing the family closer. Even if only one family member is learning an instrument, the whole family can be a part of the enjoyment as a supporter and listening to the performances. I know lots of parents who tell me they really enjoy the music they hear at home coming from their children. If more than one family member plays, then they can perform together and it becomes even more fun!

4. Music lessons don't break! You can spend a lot of money on fancy gadgets, toys, and other things for your family. However, soon they will break, become outdated, your children will grow out of them or just become bored. Music doesn't do that! It won't break and it is also ever changing, progressing with your child.

5. Music helps make other areas of life better. Music is not only great as itself, bring beauty and joy to the senses, but it also helps in so many other ways. It is a great stress reliever and can be very therapeutic, which helps with maintaining good health. It helps with memory and other brain functions. Even Alzheimer patients improve when music therapy is used. It helps boost confidence and self esteem. It helps to connect socially as musicians perform with other musicians. It promotes goal setting and achievement. It helps improve grades in all subjects, especially math. Music is amazing!

Let us know if you would like to purchase Gift Certificates for those that you love! Share the music!

Merry Christmas!

Dawn Elmer
Academy Director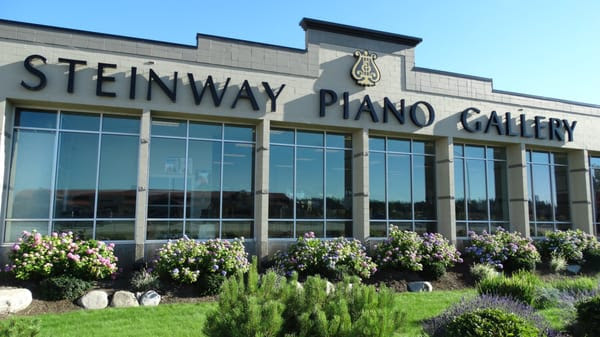 Christmas Recitals!
Friday, December 22nd at 3:30,
and Saturday, December 23rd at 11:00, 1:30, and 3:30 at the Steinway Gallery
Christmas Break
We will be closed the same days as
the Post Falls School District:
December 18th - January 2nd.
We open back on Wednesday, January 3rd.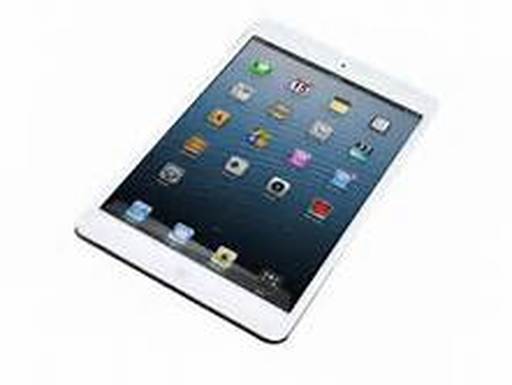 Last Month to Win an Apple iPad!
The new referral contest is on! You could win an Apple iPad by referring a friend to the Academy. Each time you refer a friend to the Academy, you will receive $50 cash. Plus you will be entered to win an Apple iPad! Please tell your friends and family how much you love your lessons because we would love to have more wonderful students like you!
Important Dates


Make Ups With Dawn
Saturday, December 16th
Violin 12:30 pm
Piano 1:30 pm

Make Ups With Emily
Saturday, December 16th
Violin 10:00 am
Piano 11:00 am

Piano Make Ups with Pam
Saturday, December 9th
11:00 am

Piano Make Ups With Adrienne
Saturday, December 2nd
11:00 am

Violin Make Ups With Mo
Saturday, December 9th
10:00 am

Guitar Make Ups With Mo
Saturday, December 9th
11:00 am

Drum Make Ups with Tyler B.
Thursday, December 21st
6:00 pm

Guitar Make Ups With Abe
Tuesday, December 19th
6:30 pm

Piano Make Ups with Presley
Saturday, December 9th
10:00 am

Piano Make Ups with Betsy
Saturday, December 2nd
10:00 am

Cello Make Ups with Alexys
Saturday, December 9th
10:00 am

Guitar Make Ups with Tyler C.
Saturday, December 2nd
9:30 am

Voice Make Ups with Anthony
Saturday, December 2nd
11:00 am

Christmas Recitals
Friday, December 22nd, 3:30 pm
Saturday, December 23rd
11:00 am
1:30 pm
3:30 pm

Christmas Break
Closed:
Monday December 18th through Tuesday January 2nd
Open:
Wednesday, January 3rd

$50 Referral Gift!


Thank you Ona and the Miller family for referring a student to the academy. They received a $50 bill and are entered into our upcoming drawing. Are you ready to win the next giveaway? We are giving away a new iPad! Simply refer someone who signs up and you will be entered to win! You can also pick up some referral cards to give away to all your friends! Just go to the front desk and pick a few up. Go out and share!

Welcome New Students!

New Students for November:

Birdie B.
Savannah B.
Lola G.
Sheridan L.
Addison H.
Aylis M.
Abigail P.
Tallulah D.

Make Up Classes


How do Make Up Classes work? If you miss a lesson, you can sign up for a FREE make up class! We have them every month for every instrument. All you have to do is sign up at the front desk in our Make Up Class binder. They are scheduled out in advance. Sign up for as many as you want!

Student Of The Month


Delaney McCoy

We are pleased to announce our December Post Falls Music Academy student of the month! Delaney is 10 years old and has been playing violin for about 9 months now. She is a 5th grader at Westridge Elementary. Her favorite pieces are Song of the Wind and Lightly Row. Her favorite color is purple and she loves Chinese food. When she is not practicing music, she loves to run, roller blade, and jump rope. Her teacher Miss Dawn says: "Delaney is a hard worker with super focus. She loves to learn and is a joy to teach!" Congratulations Delaney for your hard work and awesome attitude!

Musical Ladder Winners!

We have a lot of smiling students here! Post Falls Music Academy is the only music school in the Inland Northwest area that gives their students the opportunity to earn special color wristband bracelets, (kids and teens love them!) trophies AND certificates for passing musical tests with the Musical Ladder System®.